Hosted By - Kiren Australia
SUNDAY, JUNE 18, 2017
2 PM – 6 PM
WATERFRONT VENUES, MELBOURNE
SPECIAL GUEST: LAKSHYARAJ SINGH MEWAR
PRINCE OF UDAIPUR
Business Networking Event Gala Dinner With Prince of Udaipur
Royalty and networking are cooperative in terms of business expansion. Similar scenario was created at 'Waterfront Venues' which is an elite venue set in the majestic Docklands Precinct of Melbourne, Australia. The event was organized on June 18, 2017 and solicited by the guest of honor – Prince of Udaipur – 'Lakshyaraj Singh Mewar'. He is Executive Director of various companies including the HRH Group of Hotels. Currently, he is the President of the Udaipur District Cricket Association.
Presented by Pentagon Group the event was announced by 'Kiren Australia Pty Ltd'.  Nitin Gursahani hosted it with ace professionalism and sincerity.
Biggest advantages of participating there included – raise your profile, strengthen business connections as networking is all about sharing and get career advice along with reliable support. 
Full-fledged dinner arrangements were made with the assistance of international hospitality managers. Along with work pertaining arrangements, entertainment was paid a good amount of attention as well.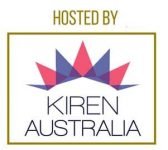 Engage with our dedicated, authentic and dynamic team. Joyous to work keeping your contentment at priority.