In 2010, Kiren Australia started sponsoring events in Melbourne joining hands with Hello Bollywood Magazine, Oorja Entertainment Company, Sizzling Events and highly supports the Indian Film Festival Melbourne for many years. Two subsequent years 2015 & 2016 witnessed Kiren Australia doing & glorious events with implausible execution and took the Melbourne events to a significant position altogether.
Initiating from Meet & Greet night with Arbaaz Khan, Anil Kapoor along with other famous Bollywood celebrities. To name a few them would be- Chitrangada Singh, Prachi Desai, Sunny Deol, Dharmendra, Akshay Kumar and the list continues. Kiren Australia has also been in partnership with the Indian Film Festival Melbourne which is leading in the section of movies distribution and has maintained the prime position over last 7 years.
Kiren Australia is a well-recognized company in Melbourne (Australia) which offers a wide spectrum of event management services.
Over the last few years Kiren Australia has become the prime choice for corporate events in Melbourne.
Kiren Australia provides with exceptional services in all types of entertainment events.
Kiren Australia is preferred choice when it comes to organizing Government events.
Kiren Australia is known for managing magnificent sport events in Melbourne.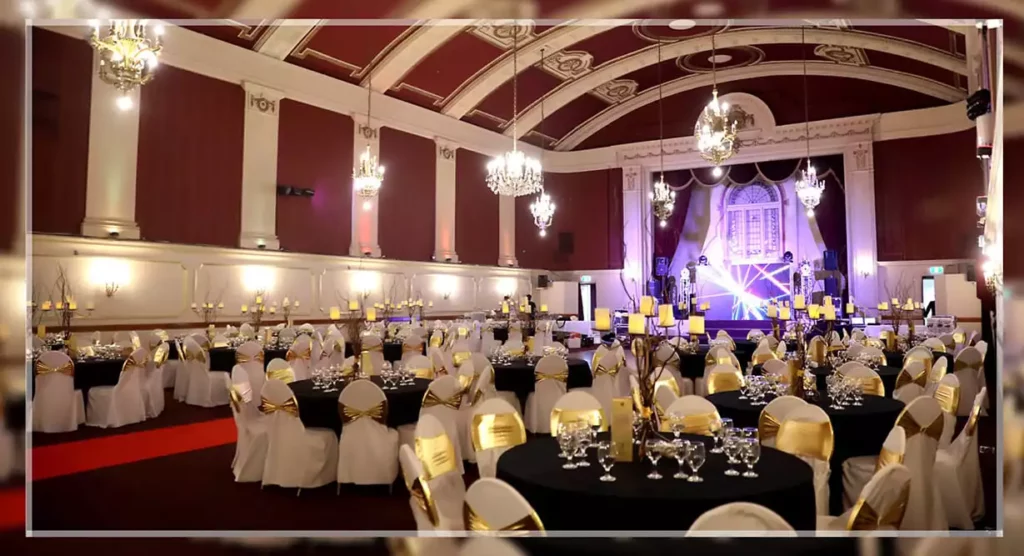 Kiren Australia is catering the personal event management with finest expertise in Australia.
Fashion & Lifestyle Events
Kiren Australia specialized in organising high -profile Fashion & Lifestyle events where nothing but the best is provided.
What Are Your Areas of Expertise?
We function from start to end on every Corporate, Entertainment, Sports, Fashion, Government, and personal event. The program with the sequence from product launches, Seminars, and company graceful evening gatherings. We've managed various sectors events and are delighted to deliver a recommendation.
What Event Services Do You Offer?
We propose a perfect event planning service. Which involve budgeting, scheduling, venue selection, coordinating staffs, arranging entertainment and decor, event security, catering, equipment. We provide the best-customized service as per your requirements. Every event from beginning to end is spectacular and we can surely accomplish all your requirements related to events.
It depends on your event requirements element on the scale and nature of the event, the complexity, and our level of involvement. We'll keep in touch with you concerning time, hours spent, and interconnect with you on particular objects, but we'll also help to adjust your budget and project accordingly. You'll not ever be charged over what we agree upon.
Do You Charge Separately for Your Various Event Services?
Our certain services come standard, others are rated separately. To recognize what your event will cost, contact us to discuss with one of our event planners experts today.
Why Do I Need an Event Planning?
It is the best way to ensure that the different elements of your event function together to create a unique theme. We will provide reliable suppliers, deal with the perfect price, discounts, terms, and conditions on your behalf, and coordinate all perspectives of your event. Hiring an event planner withdraws stress and worry, and lets you enjoy the beautiful event.
Who Will Handle My Event?
We have a complete team of event planners, event designers, and event managers to match your every requirement. They perfectly manage all the planning and arrangements.
What's the Difference Between Event Design and Event Planning?
The main difference is Event design confers to creating the right combination of elegant items to carry your event to life and Event planners manage the logistical elements of your event.
Why Should I Hire an Event Designer?
When you want Event Solutions, an event designer will have a great role in your event planning team. Hiring an event designer is a good choice to create a superb combination of aesthetic elements to build memorable moments for event attendees.
What Factors Do You Consider When Selecting a Venue?
We consider the dimension and strength of the venue essential for the number of guests, facilities, parking, technical needs, Acoustics, and budget impacts.
What if I Want to Manage My Own Event?
We favor your participation in every step of the process when it comes to creating your event come to life. For the logistics part on the day of the event, still we will provide an event manager to support you.
Can You Cope With Last-minute Changes in Plans or Emergency Situations?
Yes ,We have ample experience in contour with unexpected things. We establish abruptness measures for all our events and are regularly articulate plans to deal with emergencies
What Size of Events Do You Typically Manage?
We are experienced in managing almost every major to a minor event in the various sector.
Have You Ever Had Celebrities at Events?
Yes, we have managed many events, with some instances, Suneil Shetty, Jai Madaan, Bollywood actress Gauahar Khan, Arbaaz Khan, Anil Kapoor, Kareena Kapoor, and with many great personalities.
How Many Celebs are in your Phone Book?
Our phonebook is enlisted with the great celebrities and personalities with which we are associated.
Why Should I Hire an Event Marketer?
Event marketing is a part of the Event solution. Our event marketers will be more connected with the need of your event, shaping them perfectly equipped to operate this specific costing job.
How much does an average event cost?
To understand the management cost structure of the entire event, Feel free to contact us
Venue selection is absolutely vital and Yes, we have a collection of elegant locations to place your event beautifully.
What are our payment terms?
Payment terms are consist of an invoice and determine how much time the consumer has to make payment on the purchase.
What areas will we travel to execute events?
We proudly execute most of the events in entire Australia.
Engage with our dedicated, authentic and dynamic team. Joyous to work keeping your contentment at priority.